Investment Casting Materials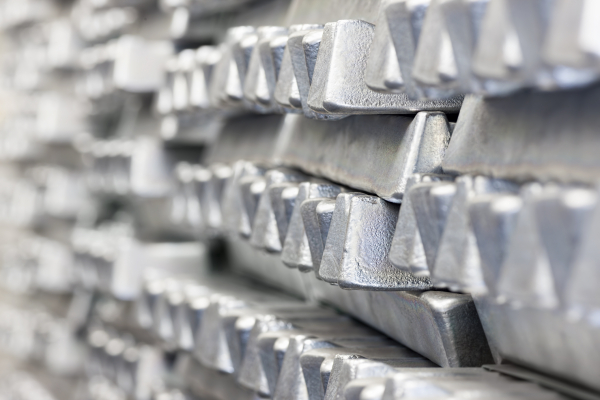 The investment casting process is capable of producing parts to tight specifications using a wide range of ferrous and non-ferrous alloys that are melted and poured into a ceramic mold. Material choice is typically performance-driven based on the application design requirements, though the most common investment casting alloys include stainless steel and aluminum.
EPCO has experience pouring over 75 types of ferrous and non-ferrous metals and can assist you with choosing a casting alloy appropriate for your design needs. We can pour nearly all air melt alloys and our master heat system is strictly controlled to deliver consistent quality and high performance.
Contact us to request a quote for investment casting or to discuss your casting alloy needs. New to the process? Click to see the Investment Casting Institute Video
What Are the Differences Between Ferrous and Non-Ferrous Casting Materials?
The choice between ferrous and non-ferrous casting alloys depends on the application type. Ferrous metals contain iron and are therefore more susceptible to corrosion, making them less suitable for applications where parts will be exposed to moisture and other environmental elements. Their magnetic properties, however, make them desirable for many electrical applications and their tensile strength makes them suitable for heavy duty applications. Ferrous metals include iron and iron alloys such as steel. Stainless steel is another ferrous alloy that is highly durable and magnetic, but it also has corrosion-resistant properties due to its chromium content.
Non-ferrous casting alloys are more malleable than ferrous alloys and provide high resistance to corrosion. They are also more lightweight than their ferrous counterparts and can have magnetic properties. Common non-ferrous alloys include aluminum, copper and copper alloys, and nickel.
Material Options are Chosen Based on Your Precision Casting Requirements 
Investment casting is performed using a wide range on ferrous and non-ferrous alloys, each delivering different advantages such as cost, strength, and temperature or corrosion resistance. We work with over 75 different air melted casting alloys to provide you with the perfect solution for your precision investment casting requirements.
Stainless Steel Casting Materials
Stainless steel casting is used for aerospace and defense and other industries that require non-corrosive parts that deliver the tensile strength required for demanding applications. Stainless steel is also used in investment casting for the food industry and medical, mining and plumbing applications. Our stainless steel casting materials include 17-4 PH, 15-5 PH, and 300 series and 400 series stainless steel.
Carbon Steel Casting Materials
Investment casting using carbon steel produces precision parts that are abrasion-resistant. Carbon steel is cost-effective and easy to machine. It can also be heat treated to improve its strength and ductility and is available in a wide range of alloys. Carbon steel casting materials are used for a range of industries including mining, military, and industrial applications.
Tool Steels Casting
Tool steel casting material is a carbon alloy steel that resists abrasion and retains its shape at high temperatures. It is often heat treated to increase its hardness and is commonly used to make tools and devices designed to cut, press or shape other materials.
Nickel-Base Alloys
Nickel-based alloys are used for precision casted parts that will be used for demanding applications in the oil and gas, medical, nuclear power, and aerospace and defense industries. This material is highly versatile, provides corrosion resistance and can withstand high temperatures. Nickel alloy casting materials include stainless steels, nickel chromium alloys, nickel copper alloys, and more.
Cobalt-Base Alloys
Cobalt-based alloys are investment casting materials that are alloyed with nickel, chrome and tungsten. They provide excellent heat corrosion resistance and thermal fatigue resistance, making them ideal for high temperature applications. Cobalt-based alloy casting materials are commonly used by the aerospace and defense industry in jet engines, and for nuclear and power applications.
Aluminum-Alloys 
Aluminum-alloy casting materials are used in many aerospace applications because they are lightweight and corrosion resistant. These alloys commonly include elements such as copper, magnesium, manganese, silicon, tin or zinc, each of which offers different casting characteristics. We use 300 series aluminum for many of our investment casting applications. Benefits of 300 series aluminum are that it has high tensile strength and ductility and works well for pressure applications.
High Quality Precision Casting Materials for Reliable Performance 
EPCO uses strictly controlled investment casting processes to deliver high-quality products that are built to perform. We work with ferrous and non-ferrous casting alloys and can handle small and large production runs. Contact us today to learn more about our precision investment casting capabilities.