Rapid Prototype Castings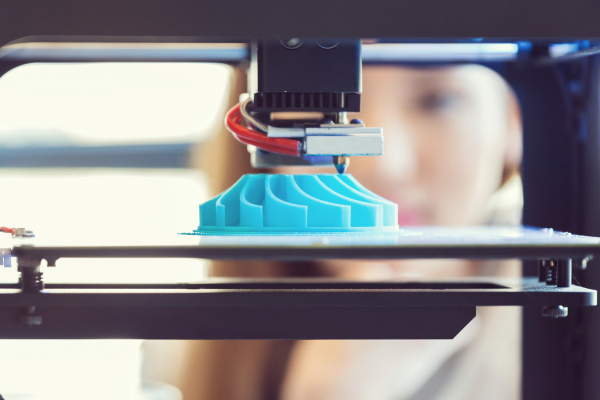 Rapid prototype castings are fully functioning parts with the same strength and metallurgical properties as traditionally investment cast parts. However, they carry the added advantage of substituting injected wax patterns with 3-D printed patterns, resulting in a quick and relatively low-cost alternative for those who only need a limited number of parts.
Investment casting using rapid prototypes is a reliable means to quickly produce metal castings while in the preliminary design phases of an investment casting project. This allows you to test out a sample design, which can help avoid expensive tooling changes. Oftentimes, rapid prototype castings are less costly and time-consuming than the process of machining prototypes out of bar stock or producing prototypes through weldments.
Reduce Costs and Lead Time Using Rapid Prototype Investment Casting 
At Engineered Precision Casting Company, we can supply aerospace grade rapid prototype castings from a CAD file (. STEP .X_T .STL or other files after translation) in as little as 5 weeks. We have produced hundreds of different prototype castings in a wide variety of designs, ranging from 1-piece oil and gas prototypes to production runs on aerospace parts.
All rapid prototype castings from Engineered Precision Casting Company are produced using the same casting materials as our investment castings. We have experience producing rapid prototypes using a range of 3-D printed materials, enabling us to offer your project a variety of cost and quality options.
Some of the processes we use to produce rapid prototype castings include:
CastForm Polystyrene (PS)
Stereolithography Apparatus (SLA)
Selective Laser Sintering (SLS)
Thermojet Wax
Contact our team to submit your CAD design for consideration and to discuss the requirements of your rapid prototype investment casting.
Contact Us to Get Started on Your Rapid Prototype Project
Contact Engineered Precision Casting Company today to discuss your design requirements and to learn more about our rapid prototype and investment casting services.